Ribbon: File -> Import PDF/EMF
Menu: File -> Import PDF/EMF
The command opens PDF, EMF and WMF files as vector ones for further editing of the objects, viewing their properties or saving to another file format. The import result can be slightly different from the source drawing as objects of the source file are converted into the objects of the DXF file format. The Import PDF/EMF command differs from the Open command because when PDF, WMF or EMF files are just opened, there is no opportunity to edit them.
Import of multipage files (for example PDF files with a large number of pages) can take a lot of time. That is why it is recommended to use the Page to CAD command conversion of single pages. To import layers from the PDF file it is necessary to turn on the Layers option.
To open a PDF file for further editing fo the following:
1.On the File tab select the Import PDF/EMF command.
2.In the standard dialog window select the PDF file for importing and click the Open button.
Please note! Import in vector format can take a lot of time depending on the file size and the number of pages.
3.When importing is over the user gets access to editing of entities such as lines, polylines, arcs, ellipses, splines etc. To import layers from the PDF file turn on the Layers option in the Options window in the Loading/Saving tab. Please pay attention to the fact that it will increase the time of conversion.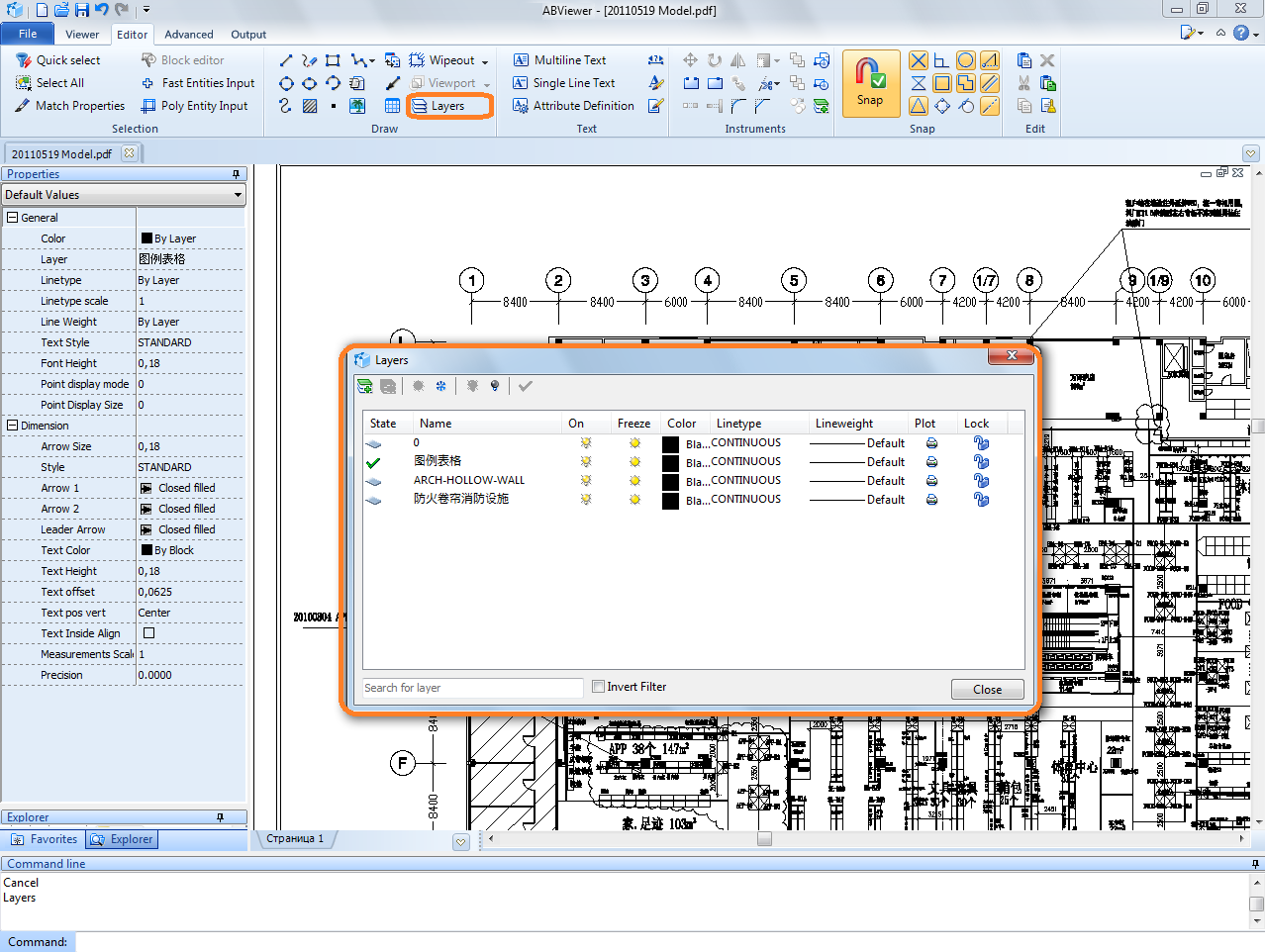 Note: to increase the speed of importing and to decrease the size of the output DWG/DXF file it is recommended to turn off the Entities filling option in the Loading/Saving settings. Thus objects will be imported without filling.
---